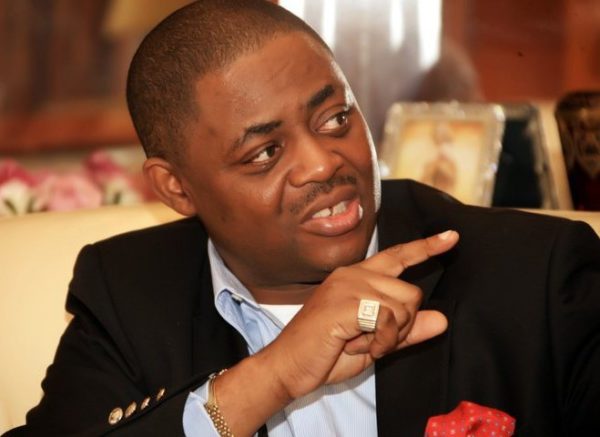 The Economic and Financial Crimes Commission, EFCC in a letter signed by Mohammed Umar Abba on behalf of the Acting Chairman, Ibrahim Magu has invited former Aviation Minister Femi Fani-Kayode for interview for receiving N840m from the Director of Finance, Goodluck Jonathan Campaign Organisation, Senator Nenadi Usman, PUNCH reports.
The letter read in part: The commission is investigating a case of criminal conspiracy, fraud and money laundering involving Joint Trust Dimensions Limited which you featured prominently. In view of the above, you are requested to kindly report for an interview on Monday.
Fani-Kayode had earlier declared that if the EFCC invites him, he would honour the invitation.
The former Minister of Aviation referred to media reports which stated that he had gone underground and was hiding from the EFCC as "absurd". He also declared that this is an attempt by the EFCC to further "demonise and humiliate" him.
Read his statement below:
I have just read some absurd media reports which have quoted sources in the EFCC as saying that I had gone underground and that I was hiding from them. This is false; I have not been invited by the EFCC by letter, neither have they phoned me or attempted to reach me in any other way. I have been in my Abuja home for the last few weeks and I am not hiding from anyone.
I am not a coward and this attempt to further demonise and humiliate me by the EFCC will fail. If they have any questions for me, why don't they just write to me or call me, give me a date and I will be in their office. I have made my position clear on the issue of the presidential campaign funds. I have written an essay about it in my various columns about two weeks ago and I have been waiting for the EFCC to reach me ever since then.
They have invited others but they have not invited me. I do not believe that I have done anything wrong and this latest attempt to criminalise me and make me look like a fugitive from justice will fail.
Others that were invited to the EFCC over this same campaign funds issue were sent letters of invitation and were reached. I appear to be the exception and now these hideous lies are being fed to the newspapers to make it look as if I am in hiding or that I am running from them just to sensationalise the whole issue.
This is also to justify that what the EFCC wishes to do which is to arrest me in public, humiliate me or to storm my home and lock me up indefinitely.
Recall that Fani-Kayode said in an article titled, "The Money Transfers & The Truth About The Presidential Campaign Funds" that he never benefited from the $2.1 billion arms scandal.